18 décembre 2008
4
18
/

12
/

décembre
/

2008
21:08
Il y a longtemps que je n'ai publié de nouvelles photos. Il n'y avait malheureusement presque rien à montrer puisque je ne pouvais pas broder ..

Mais il y a un petit dernier pour l'année qui se terminera dans quelques jours seulement.
Il s'agit d'un petit fob hiver avec sapin et élan destiné à
Sharon
qui nous fais toujours de si belles grilles. Elle l'a déjà reçu et je peux mettre la photo maintenant

It's been a long time that I posted pictures here on my blog. That's because I had nothing to show, no crosses were stitched ..

But there is one single little fob to show that I stitched in a hurry for
Sharon
who designs such nice patterns. She received it already and so I can post the pic today.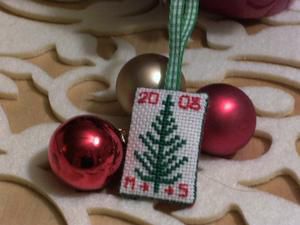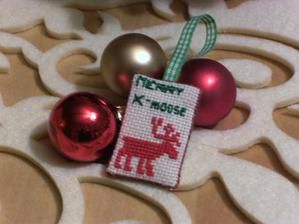 Une petite "boîte" en tissu:
A ... thingy .... (don't know how to call it)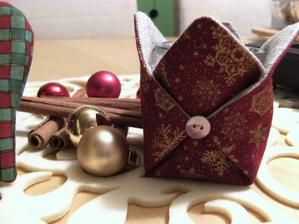 Mes premiers essais en anges
And a couple of angels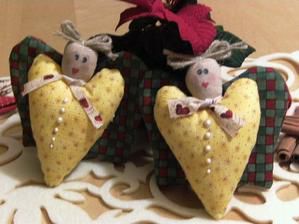 Je vous souhaite à toutes de très belles fêtes de fin d'année avec le plus beau cadeau que vous pouvez vous faire vous-même, c'est à dire: prenez le temps et relaxez !
I would like to wish to you all a very merry christmas time and the nicest gift you can make to yourself : TIME ! Relax and if ever the stress grows too big ... take a deep breath and concentrate on what is the most important : stay cool and be comfortable. :-)
JOYEUX NOEL + MERRY CHRISTMAS + BONNES FETES DE FIN D'ANNEE + HAPPY NEW YEAR